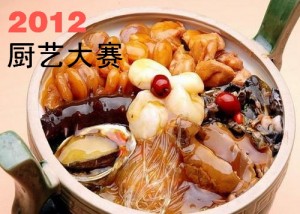 The annu­al Chi­nese Cul­ture Fes­ti­val orga­nized by the UNL Con­fu­cius Insti­tute will kick off soon. To cel­e­brate the Lin­coln Chi­nese Cul­tur­al Asso­ci­a­tion (LCCA) tenth anniver­sary, LCCA will hold a cel­e­bra­tion and the sec­ond annu­al Chi­nese Cui­sine Cook­ing Con­test dur­ing this cul­tur­al fes­ti­val. We warm­ly wel­come all Lin­coln Chi­nese cui­sine lovers and culi­nary experts par­tic­i­pate in this event.
Dur­ing the event, we will play slides made for LCCA tenth anniver­sary cel­e­bra­tion. Through the pre­cious images and sto­ries from LCCA past events, you will bet­ter under­stand and appre­ci­ate how LCCA has devel­oped from its estab­lish­ment to its cur­rent stage.
After the slide show, Lin­coln Chi­nese Music club will present a fine con­cert as part of the cel­e­bra­tion. Chi­nese Folk music will be inter­pret­ed to its per­fec­tion with your home­town sen­sa­tion.
The Sec­ond Annu­al Chi­nese Cui­sine con­test will be anoth­er high­light of the event. Con­tent of the dish­es are not restrict­ed, as long as it is your best and will­ing to share with oth­ers, you can par­tic­i­pate.
We will set up mul­ti­ple cat­e­gories of awards to encour­age par­tic­i­pa­tion, con­tri­bu­tion and excel­lence. The judge pan­el will be formed by local Chi­nese culi­nary experts and food experts. We will also set up a bal­lot box, giv­ing each guest the oppor­tu­ni­ty to vote on their favorite dish­es.
UNL Con­fu­cius Insti­tute will spon­sor the con­test. Chi­nese Stu­dents & Schol­ars Asso­ci­a­tion (CSSA) will co-orga­nize the event. Sev­er­al local Chi­nese restau­rants will donate food for this event.
---
一年一度由UNL孔子学院组织的中国文化节系列活动已经拉开了序幕。为庆祝LCCA成立十周年,林肯华人文化协会将在文化节期间举办十周年庆典暨第二届中华美食大赛。我们热忱欢迎林肯所有中国美食文化爱好者,烹饪高手积极参加这一盛事。
活动期间,我们将为来宾播放庆祝LCCA成立十周年的专题幻灯片。通过片中珍贵的文字及图片资料,您将更进一步地了解LCCA从成立到现在的发展壮大历程。随后,林肯国乐社将为我们的庆典活动友情奉献一台精美的小型音乐会。民族音乐的神韵与细腻将在"每逢佳节倍思亲"的浓浓乡情中得以最完美的展现和诠释
中华美食爱好者和 烹饪高手翘首以待的美食大赛也将是当天活动的重头好戏。所有参赛佳肴,内容形式不限,只要是您最拿手,最愿意与别人分享的,都可以拿来参赛。大赛评审团将由本地烹调能手,美食专家组成。我们还将设置多类奖项,以此鼓励参赛者的积极性,创造性和参与性。同时我们还将设立一个投票箱,让每一位来宾有机会为自己喜爱的佳肴投上一票。
UNL孔子学院将为美食大赛提供赞助。大赛还将获得本地数家中国餐馆免费提供的食品,以飨来宾。
Event Information (活动细节)
Date (日期): 09/30/2012
Time (时间): 3:00pm ~ 6:30pm
Loca­tion (地点): UNL Jack­ie Gaugh­an Mul­ti­cul­tur­al Cen­ter Room 212
---
Agenda(活动安排)
3:00~3:45pm
Tenth Anniver­sary Cel­e­bra­tion (十周年庆典)
3:45~4:30pm
Con­cert (小型音乐会)
4:30~5:30pm
Food Judg­ing and Award (食品评比,颁奖)
5:30~6:30pm
Food Tast­ing and Social (食品品尝,社交)
---
Award Assessment Project
Best Dish­es — 1st, 2nd and 3rd place
Best Pas­tries — 1st, 2nd and 3rd place
Cre­ativ­i­ty Award – 1st, 2nd and 3rd place
My favorite food - 1st, 2nd and 3rd place
Spe­cial Con­tri­bu­tion Award — Server­al
Special Items and Event Arrangement:
Admis­sion for this event is $5 per per­son. Chil­dren age 5 and under are free. Please pay at the door. Par­tic­i­pants and three fam­i­ly mem­bers get free admis­sion.
Par­tic­i­pat­ing food items must be fin­ished and are ready to eat, and are enough for at least 20 peo­ple to taste.
All par­tic­i­pat­ing food items must have a recipe writ­ten in both Chi­nese and Eng­lish, which includes food raw mate­ri­als, spices, mea­sure­ment, and cook­ing time and tem­per­a­ture.
All con­test par­tic­i­pants shall care­ful­ly read Nebras­ka Depart­ment of Agriculture's food safe­ty and han­dling reg­u­la­tions, which can be found online at http://www.AGR.ne.gov/. Food is not for sale at this event.
Guests can vote for your favorite items after the judges fin­ish­ing the assess­ment.
---
活动安排
所有来宾除五岁以下免费外, 一律五元/人;
参赛食品必须是已经制作好的成品, 并需提供至少20人品尝的份量, 其中参赛者及3位家人可免费入场;
所有参赛食品必须附带一份中英文食品制作方法, 其中包括食品原料, 成份, 调料, 份量以及制作时所需时间和温度;
所有参赛者都比须认真查阅http://www.agr.ne.gov/ 网上有关­Food Divi­sion 的操作程序及规定。所有参赛及赞助食品严禁对外销售。这是内布拉斯加州农业部食品监管部门对本次大赛提出的要求;
来宾在评委评定完参赛食品后, 可以自由品尝并在活动指定的投票箱投票选出您最喜爱的食品;
Evaluation Criteria:
Food quan­ti­ty — 30 (Enough for 20 peo­ple to Taste)
Food qual­i­ty — 30 (Includ­ing health and nutri­tion facts)
Pre­sen­ta­tion and taste — 20
Unique­ness — 10
Recipe (in both Eng­lish and Chi­nese) -10
---
评比标准:
食品份量 — 30分(可供20人左右品尝)
食品质量 — 30分 (包括 容是否健康营养)
食品做工及味道 —20分
食品特色 — 10分
中英文菜谱–10分