Here are pic­tures tak­en on the health­care work­shop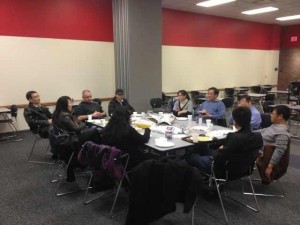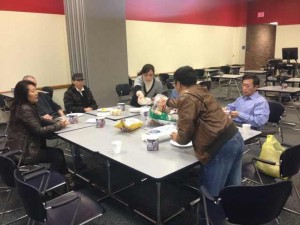 Below is the orig­i­nal mes­sage -
The health­care sys­tem in Amer­i­ca is fun­da­men­tal­ly dif­fer­ent than the one in Chi­na. You often hear of pre­scrip­tion and over-the-counter med­i­cines, fam­i­ly doc­tors and spe­cial­ists, clin­ics and hos­pi­tals, and dif­fer­ent types of insur­ance, etc. It can be con­fus­ing and over­whelm­ing when you are sick and have to seek treat­ment. To bet­ter serve our mem­bers and friends, LCCA will hold a work­shop. Dr. Cui, a fam­i­ly doc­tor in Lin­coln, will be hap­py to answer these ques­tions and oth­er ques­tions you may have. There will be no charge for attend­ing this work­shop and no reg­is­tra­tion is required. Please come with ques­tions. Drinks and refresh­ments will be pro­vid­ed.
Health­care Work­shop
Time — 1:00 — 3:00
Date — Jan­u­ary 26th (Sat­ur­day)
Loca­tion — UNL City Union. The room num­ber will be post­ed on the Union mes­sage board by the R street entrance. Please look for the room reserved by CSSA (Chi­nese Stu­dents and Schol­ars Asso­ci­a­tion)
Regards,
LCCA