Dear LCCA mem­bers and friends,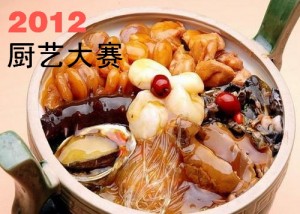 The annu­al Chi­nese Cul­ture Fes­ti­val spon­sored by the UNL Con­fu­cius Insti­tute will be launched soon. As part of the cel­e­bra­tion and to cel­e­brate the 10th anniver­sary of Lin­coln Chi­nese Cul­tur­al Asso­ci­a­tion (LCCA), LCCA will orga­nize a Chi­nese Food Fes­ti­val and Con­test on
Date: 09/30/2012
Time: 3:00pm ~ 6:30pm
Loca­tion: UNL Jack­ie Gaugh­an Mul­ti­cul­tur­al Cen­ter Room 212 (1505 S Street, east side of Union)
We cor­dial­ly invite all Lin­coln Chi­nese fam­i­lies, Chi­nese food lovers and experts to par­tic­i­pate in this event.
As of last year's event, entries for the con­test can be both hot and cold dish­es and pas­tries. Whether it is tra­di­tion­al cook­ing, or is inno­v­a­tive, as long as you are proud to be giv­en promi­nence, it is in line with con­test require­ments. The food con­test judge pan­el will be formed by ama­teur cook­ing mas­ters from our LCCA fam­i­lies and pro­fes­sion­al cooks from our Lin­coln com­mu­ni­ty. There will be numer­ous awards to encour­age par­tic­i­pa­tion and cre­ativ­i­ty of the par­tic­i­pants. We also will set up a vot­ing box, so that con­testers and vis­i­tors also have the oppor­tu­ni­ty to cast votes for their favorite dish­es.
Pic­tures and sto­ries of past LCCA events will be dis­played at the same time. You will have the oppor­tu­ni­ty to learn more about the LCCA his­to­ry and how it has grown in the last 10 years. While enjoy­ing the food, you will feel a strong friend­ship and pride of Chi­nese cul­ture.
This event is spon­sored by the UNL Con­fu­cius Insti­tute. Move details about this event will be revealed in the com­ing weeks; but first thing's first, please sign up today to join the con­test. It is a great way to show your cook­ing tal­ent!
Nice day start­ing from the food! We look for­ward to your par­tic­i­pa­tion and wish you suc­cess! A Chi­nese ver­sion of this announce­ment is attached for your con­ve­nience.
Regards,
Lin­coln Chi­nese Cul­tur­al Asso­ci­a­tion (LCCA)
UNL Chi­nese Stu­dents and Schol­ars Asso­ci­a­tion (CSSA)
Appli­ca­tion for this event starts now until Sep­tem­ber 15.
---
Appli­ca­tion form (报名表格):
---
一年一度由UNL孔子学院牵头的中国文化节系列活动即将拉开序幕。 为了配合此次活动以及庆祝林肯华人文化协会(LCCA)成立10周年,LCCA将于9月30日举办2012林肯中华美食节暨食品大赛。具体时间和地点将在两周后公布。 我们热枕欢迎林肯所有华人家庭, 中华美食爱好者及烹饪高手积极参加这一 美食盛事。
和去年的活动一样,本次比赛参赛作品既可以是冷热菜肴,也可以是白案糕点。不论是传统制作还是自成一体、富有创意,只要是您拿手的得意之作,均符合大赛要求。
这次食品大赛的评审团将由民间烹调能手及专业人士组成。大赛将设置多类奖项,以此鼓励参赛者的积极性和创造性。同时我们还将为前来参加美食节的来宾设置一个投票箱,使您也有机会为自己最喜爱的食品投上一票。
美食节暨食品大赛期间,我们还将为来宾播放LCCA过往举办活动的照片和幻灯片介绍,以求让大家进一步了解LCCA办事的宗旨和过去10年的发展。流连于美食享受的同时您一定会被中华美食的博大精深及悠久历史所深深吸引,进而更感受到一份浓浓的亲情,友情,乡情及无限的惬意。
UNL孔子学院将为本次美食节暨食品大赛提供赞助。
报名表格请参照上面链接。
大赛的具体要求及细则我们将于九月初对外发布, 请届时查收您的邮件或上LCCA网站查询。
美好的一天从美食开始! 我们期待您的参与并预祝您成功!
林肯华人文化协会(LCCA)
UNL中国学生学者联谊会 (CSSA)